An exhibition of green ideas, projects, and innovations opened in Novi Sad.
July 10, 2023
Novi Sad, July 7, 2023 - A photo exhibition featuring 20 innovations, which are among the best-supported and implemented solutions for the green transformation of the Serbian economy and society, was opened in Saletla in Danube Park today. The exhibition was jointly organized by the EU Info Point Novi Sad and the United Nations Development Program (UNDP), and a large part of the presented innovations came to life in practice thanks to the support of the "EU for Green Agenda in Serbia" project.
These "green" solutions, which already have a positive impact on the environment and people's health, were designed by innovators from Serbia - from the private and public sectors, civil society organizations, research institutions, and local self-government. Along with photos, the exhibit also contains descriptions of innovations, so visitors can find out how the application of these ideas in practice contributes to the reduction of greenhouse gas emissions (GHG), the transition to renewable energy sources, the reuse of waste to obtain new products, and the improvement of air quality and preservation of biodiversity.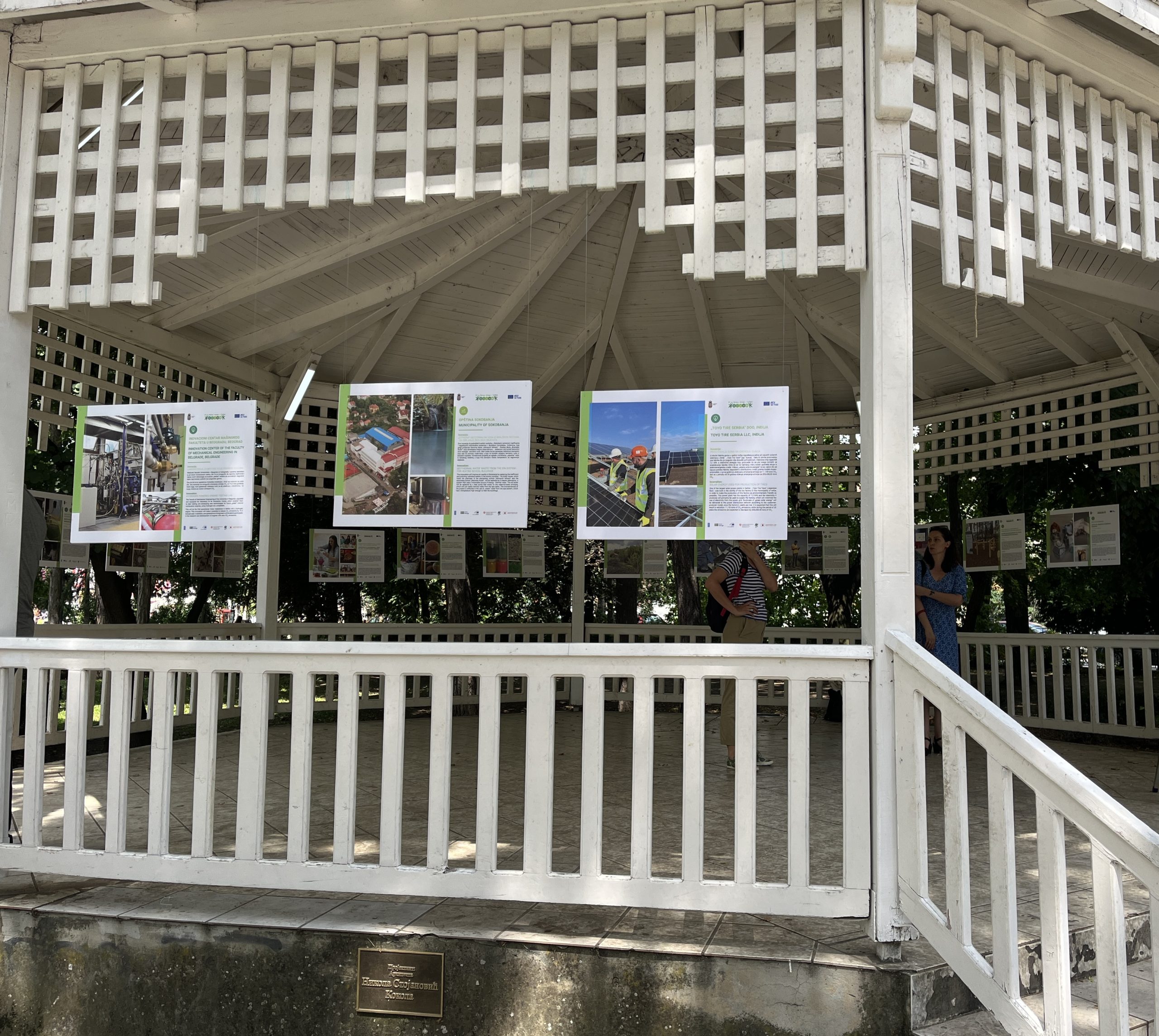 The exhibition "Green Ideas, Projects, and Innovations" will be open until July 13. It was organized within the project "EU for Green Agenda in Serbia," which, with the technical and financial support of the European Union and in partnership with the Ministry of Environmental Protection, is implemented by UNDP in cooperation with the Embassy of Sweden and the European Investment Bank (EIB), with additional funding from the Governments of Sweden, Switzerland and Serbia.